About Us
At Vibrant we were born from boutique hospitality roots. We offer an alternative to the traditional Hospitality & Consulting Management space. Selective in our clients, we aim to partner with striking properties and owners who are offering uncommon, high-level experiences to their guests and clients. We thoroughly enjoy working as a partnership. We intentionally bring enthused ambition to the undertaking with our clients, while maximizing opportunities in key areas such as brand development, client experience, revenue management, and human resources.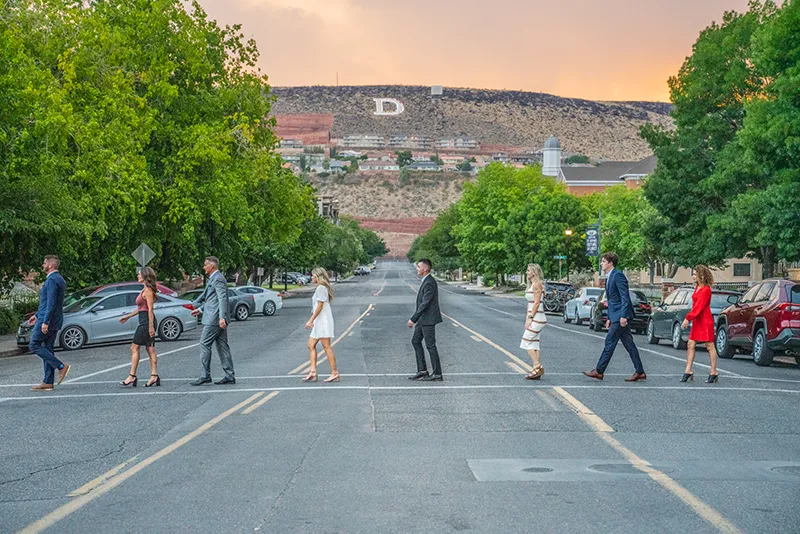 How it Started
Over the Years
January 2010
Breck becomes GM at Cliffrose
April 2014
Hire brand agency to determine direction of Cliffrose
March 2017
Dockstader family hires first CFO-Cody Adent
December 2017
Cliffrose hires Director of Branding Jocelyn Crowther
Spring 2018
Begin formal process of conversion to Hilton Curio Collection
March 2018
First annual Southern Utah Tourism Summit
April 2018
Vibrant Management is born
June 2018
Vibrant signs first Independent client
July 2018
Vibrant hires first official employee, Dres Empey
December 2018
Signs first full-service client, Cougar Ridge
November 2019
Signs first international client, Sund's Lodge(Sointula Lodge)
March 2020
World blows up, Vibrant pauses, works for free, Cody takes the role as Executive Director for the Utah Tourism Industry Association
September 2020
Vibrant signs first nonhospitality client, Mahilani
November 2020
Cody returns full time to Vibrant
December 2020
Clients celebrate a full comeback
May 2021
Cliffrose beings the journey of breaking records and ranks among top-performing Hilton's in the world.
2021 & Beyond
Vibrant continues to be excited about new clients, opportunities, & adventure