Vibrant Management
Our Properties
Vibrant Management
Our Properties
Riverside Lodging in Zion
Cliffrose
Cliffrose offers a superb location to experience everything Springdale and Zion National Park has to offer. The property neighbors Zion National Park along the Virgin River.
Cliffrose is an ideal hotel for people seeking a sanctuary-like atmosphere especially after exerting themselves after a full day out and about. The botanical gardens and open grass grounds have 5 acres to meander and grow. Lawn games and fire pit use are cheerfully encouraged. Hummingbirds, lizards, butterflies, deer, and raccoons make regular appearances. The hotel pools and riverside offer water play in addition to soothing sounds.
So much more than just a place to spend the night, you can unpack, once stay several days, and have the time of your life.
During your visit, our friendly and attentive staff are always there to make your time with us memorable. Outside each room, you will find private outdoor balconies or patios. A reminder that just like Zion National Park we are open year-round. We do not charge resort fees or parking fees.
Cougar Ridge
Cougar Ridge is a luxury ranch resort that offers a wide assortment of amenities and activities, ranging from hands-on private classes to guided adventures, world-class hunting and fishing, and beautiful stables with a riding arena. Lodge guests can also enjoy bowling, horseshoes, an indoor simulator, and more. After a day full of outdoor adventures, relax in your gorgeous Villas or the stunning Lodge, or take a stroll around the property and visit with our resident animals.
THE LODGE
The Lodge is a sandstone masterpiece! It was constructed with the highest quality materials and craftsmanship to create 5-star comfort with an approachable feel. The Lodge is available to rent as a whole or the master suites individually. It is perfect for retreats of all sorts. There is a two-night minimum requirement for all bookings in the Lodge.
THE VILLAS
The Villas at Cougar Ridge offer our travelers a "one night" stay option. These, like the Lodge, were constructed with the highest quality materials and craftsmanship for 5-star quality and an easy-going feel. Each Villa features one room with a king-sized bed and a second room with two queen-sized beds. Several of the queen rooms have a bunk bed option that will sleep one additional person. Each Villa also offers a kitchenette, a living room area with a TV, and a deck with a Traeger grill. You can rent the entire Villa or just a single bedroom. The Villa at Cougar Ridge is the highest quality, best value accommodation in the Capitol Reef area.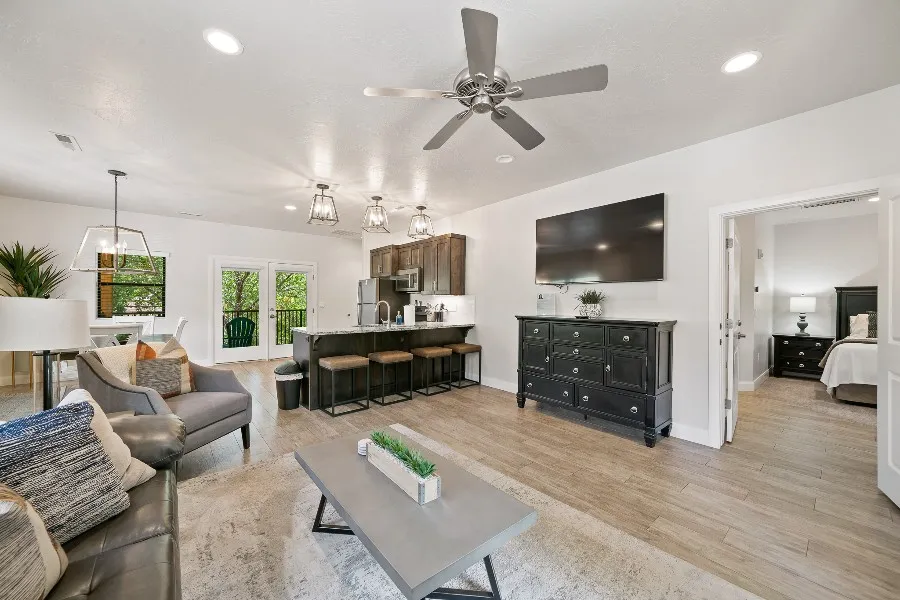 Modern Luxury. Maximum Comfort.
Watchman Villas
Located in the heart of Springdale as part of the Canyonland Village, Watchman Villas offers the most exclusive lodging option available in Zion Canyon. The property is situated only 1 mile from the entrance to Zion National Park and steps away from the free Zion Canyon Shuttle.
For first-class condominiums, the Watchman Villas in Springdale, Utah does not disappoint. The Watchman provides the three Cs:
convenience, class, and comfort. The villas are elegant, roomy, and contain everything you'd want, including the kitchen sink. The views from your rooms are of the colorful, towering cliffs and mountains of Zion National Park. Rentals range from $250 to $550 per night.
You'll enjoy our clean and spacious rooms, each offering a glimpse of Boulder Mountain. These rooms feature 2 queen beds, individual heat, and air conditioning, refrigerators, microwave, direct-dial telephones, flat-screen satellite HDTV with 150 channels + HBO. We offer complimentary coffee, tea, or hot chocolate in the Store in the mornings. Breakfast items are available to purchase in the Bakery.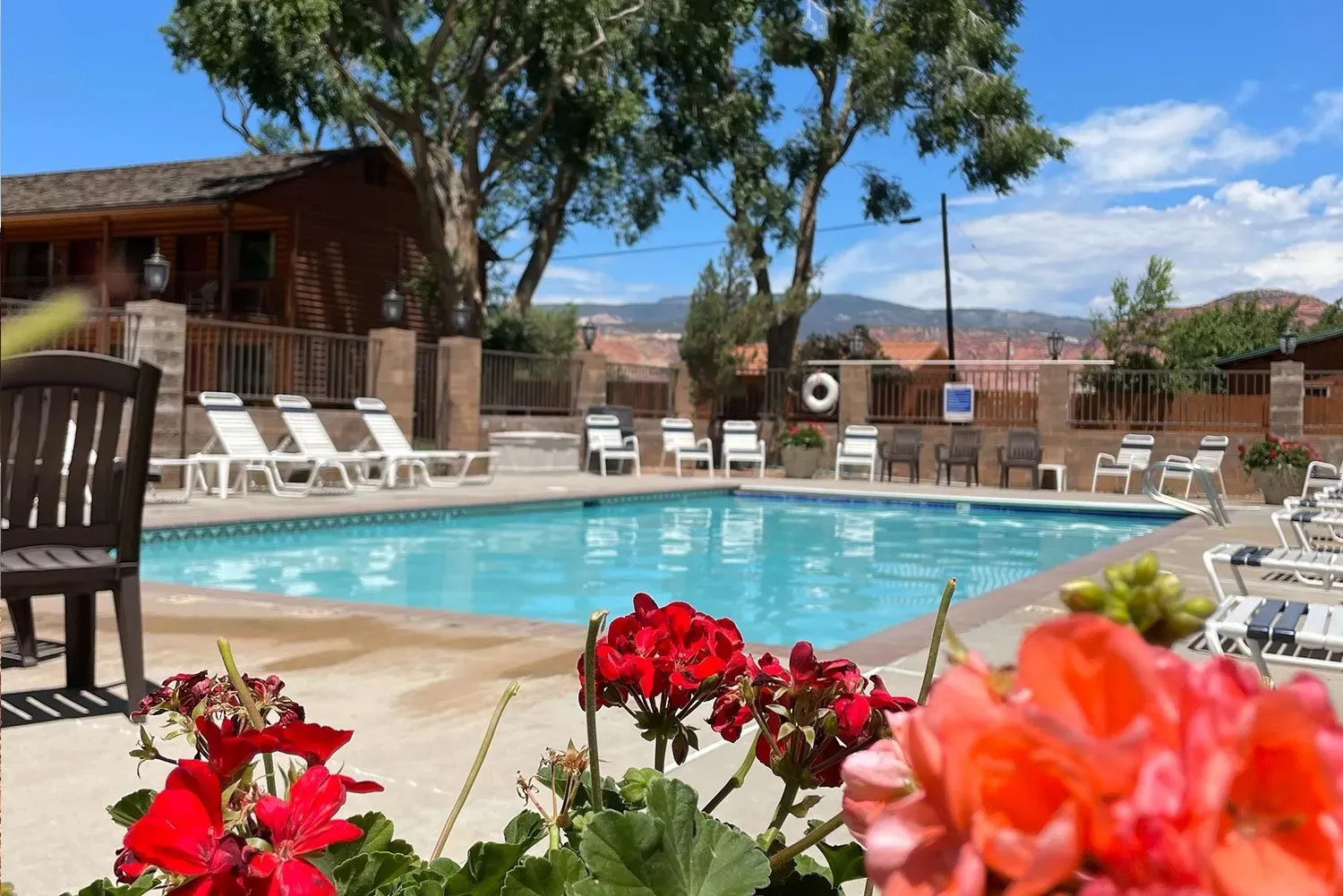 Water Canyon
The Water Canyon RV Park is your home base for visiting Southern Utah's beautiful National Parks and adventuring in Utah's famous red rock terrain. Nestled in the heart of the beautiful Greater Zion, this RV park offers breathtaking views of the surrounding mountains and canyon.
Ski Mountain Lodging and Resort
Powder Mountain
Summit Powder Mountain is fast becoming a year-round gathering place, where ideas are shared, plans are hatched, and adventures are embarked upon. It's the perfect place for outdoor lovers and life-long learners to engage with each other to improve the world around them. With a variety of living options, there's something for everyone. Come and learn how this community will help you unlock your potential.
Flanigan's Resort & Spa
Located in Springdale Utah just a 5-minute walk from the south entrance and Zion National Park Visitor Center, Flanigan's Inn, a complete boutique resort hotel in Zion Canyon, is a year-round destination eco-resort designed with a classic park lodge atmosphere.
Salt Hotel & Pub
Salt is an ideal place for your coastal adventure. Simple, modern rooms to rest and relax. Onsite pub, overlooking the Ilwaco harbor, serving local beer and seasonal food.
Hidden Gem In The. Heart of Southern Utah
Water Canyon Resort
In the modern world, it can be difficult to break away from our fast-paced lives to embrace the beauty around us. Water Canyon Resort is a sanctuary that encourages guests to reconnect with nature.
The luxury cabins are surrounded by breathtaking National Parks and the unique red rock landscapes of Hildale, Utah. Stay at Water Canyon, and allow your mind to relax, unwind, and find gratitude within life's simplicity.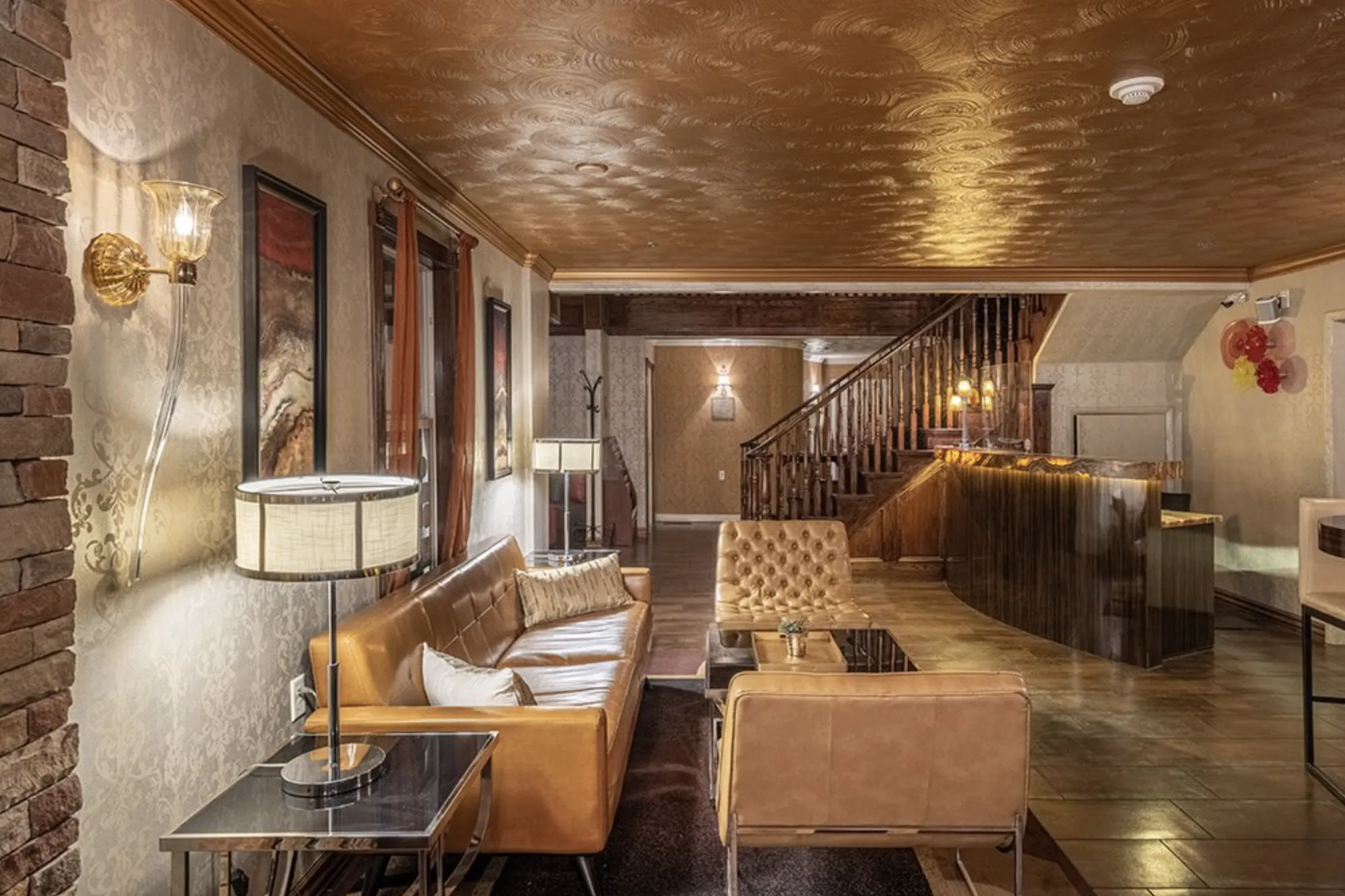 Gateway to Southern Utah's National Parks
Canyons Collection
Your lodging gateway to Southern Utah National Parks. Each of the Canyons Collection hotels and vacation homes has its own distinctive personality and charm. Sharing the same standards of excellence and the most central location for visiting Zion, Bryce, the Grand Canyon North Rim, Best Friends Animal Sanctuary and Antelope Canyon.
Once your day of exploring and adventure has come to an end, return to your room at The Canyons Collection, take a dip in the pool, take one of the cruiser bikes up to the local park, enjoy a glass of wine, talk with new friends about the amazing day you had, enjoy live music on the deck in the evening.
Family Friendly Properties
The Dwellings
Inspired by smaller footprint living we are bringing a collection of intimate spaces for you to call home for Southern Utah Adventures.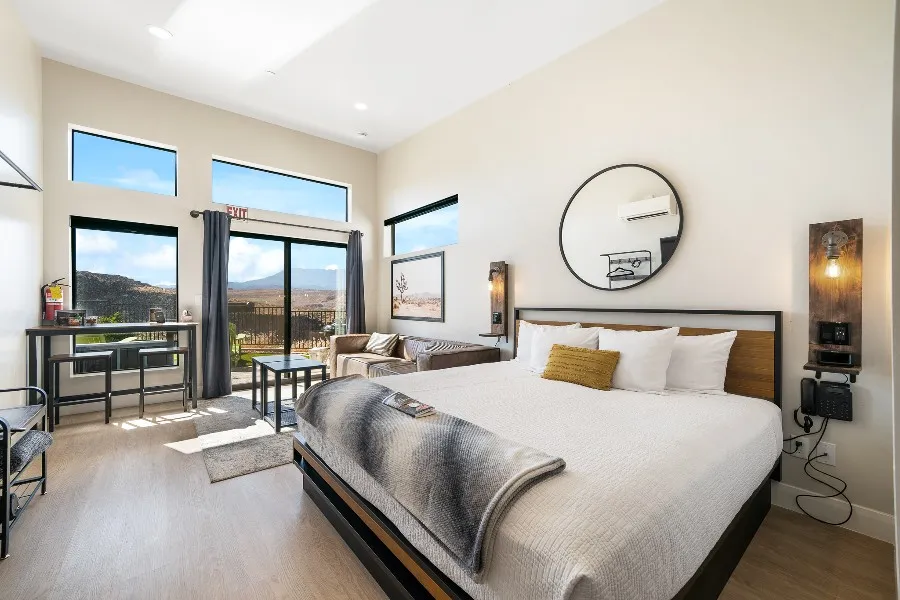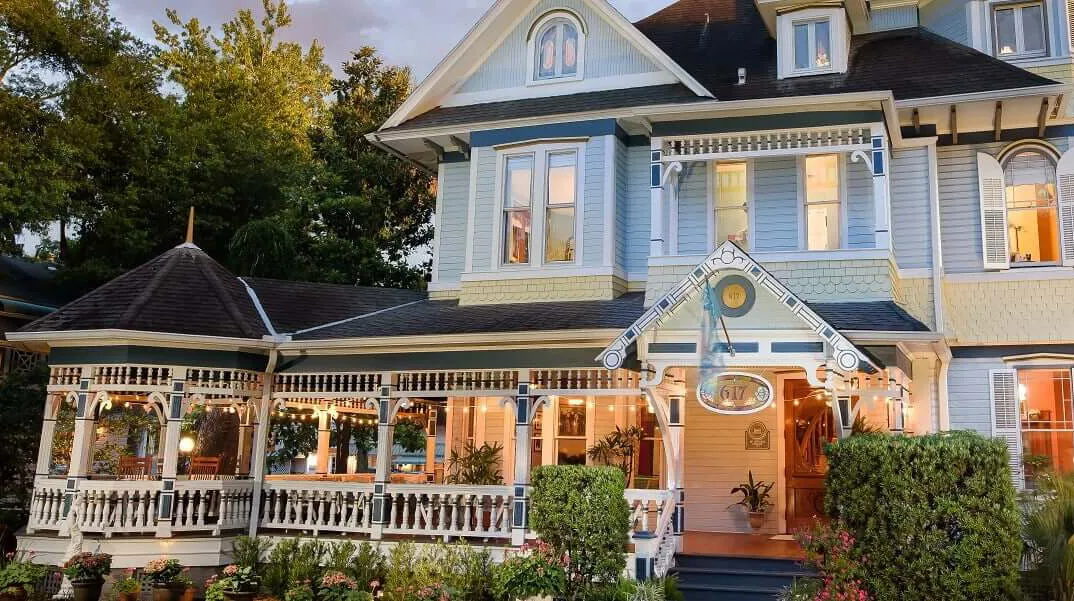 Sweetwater
The Sweetwater Branch Inn, located in historic downtown Gainesville, is part of a Victorian complex which offers all the amenities you would expect in a world-class inn, plus much more. Sweetwater Branch Inn is graciously decorated and historically preserved, offering its visitors a unique lodging experience. Surrounded by the magnificent McKenzie Gardens, the McKenzie House, dating to 1895, is listed on the National Registry of Historic Places.
The Bungalows at Zion
The Bungalows at Zion will allow you to unwind after a day of hiking, biking, and exploring in Zion National Park while relaxing in the Bungalow's new modern chic construction and comforts of home. Enjoy the happy, peaceful, sanctuary of Zion with these breathtaking views.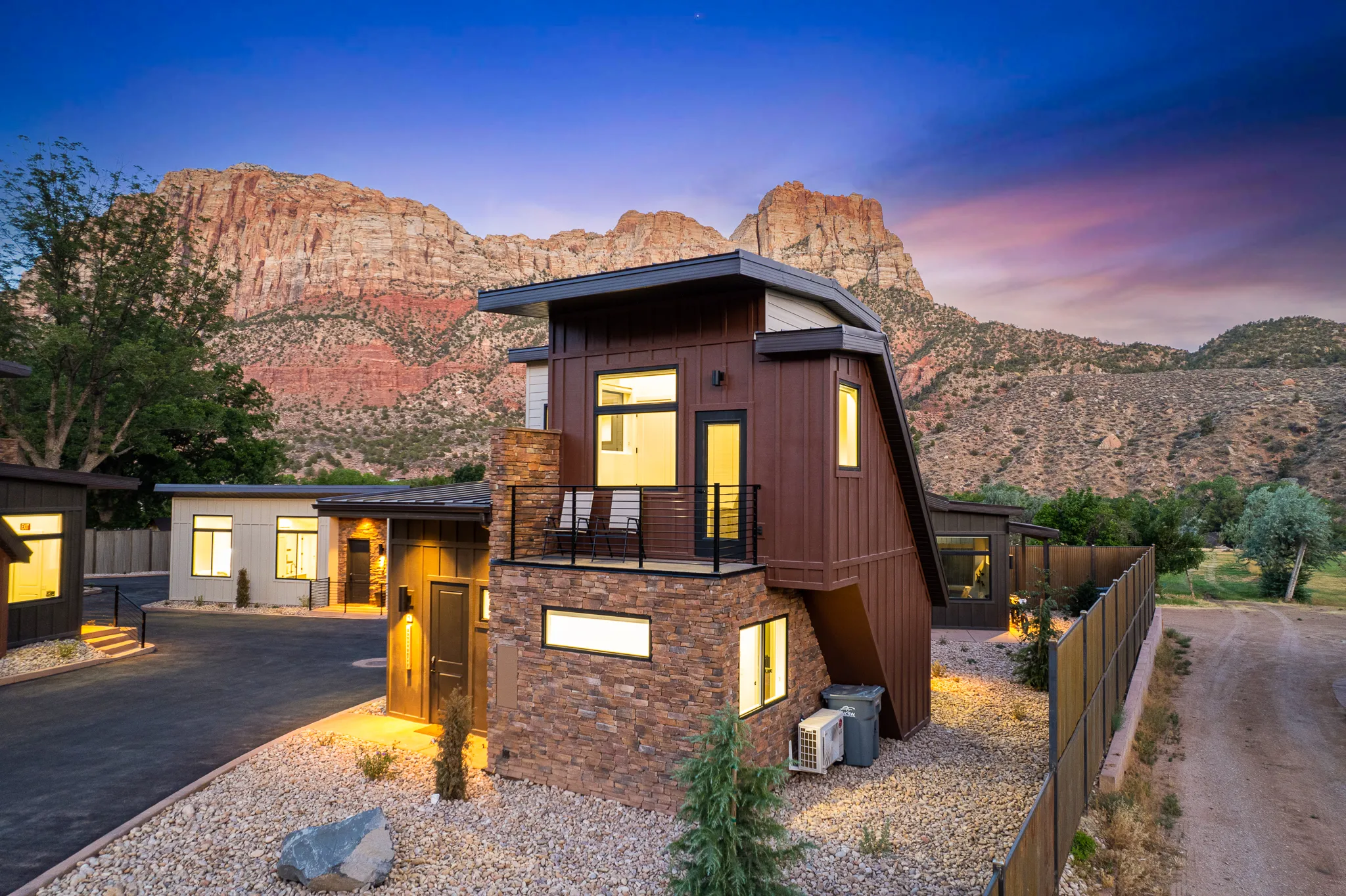 Located in beautiful Apple Valley, Utah, Gooseberry Lodges provides unique accommodations with our miniature cabin rentals. The various sizes of rustic yet modern-styled cabins are designed with complete convenience in mind and are perfect for those adventurers on the move or those wanting a relaxing stay. Enjoy amazing views of Zion and surrounding areas and night-time stargazing from your front porch or while relaxing around your campfire.